Bespoke solutions for business
Web solutions, desktop applications and mobile apps
We build tools to help you work smarter, faster and more efficiently.
10+ years experience in building bespoke solutions for businesses and creating and selling our own software solutions direct to customers.
Our small, approachable team in rural Kent, with low overheads, create cutting edge solutions at a fraction of the cost of a traditional software house.
We also have experience in making sense of existing legacy systems in order to build patches and updates or implement a full migration to a new system.
Contact us for a no-obligation meeting, we can chat about your requirements and provide a quotation.
Contact Us
Thank you for contacting us, we shall get back to you ASAP.
Technologies we like to use: C#, MVC, .NET, .NET Core, Razor, Entity Framework, REST, Typescript, Angular, WPF, Xamarin, CSS, C++, MSSQL, JavaScript, HTML, Azure, NoSQL.
Some recent projects
Cloud Stop Motion
Web Application
A web app which enables users to create stop-motion animation, with sound effects and music in their browser on any modern device.
Images are captured from the user's device camera or webcam, these images are combined to produce an animated film. Images are laid out on a scrollable, zoomable timeline.
Sound effects and music can be imported or recorded onto unlimited audio tracks. Audio clips can be dragged, dropped, copied, cut, paste and delete audio clips.
The film can be exported to a finished MP4 file with audio.
CSM supports accounts for individuals which are free with limited storage space and multi-user accounts for organizations. Additional storage space can be purchased as a subscription - payment collection via Stripe. Multi-user accounts allow school administrators to create student accounts, manage student accounts, empty student recycle bins and export student's films to MP4.
Vehicle Warranty Management System
Web application and database
An online sales and management system for a vehicle warranties.
The system is used by hundreds of dealerships nationwide to purchase and manage vehicles warranties.
Full bespoke system, that covers all aspects of the process from dealership signup, policy creation with VRM lookup, varying levels of cover and pricing structures, through online payment and/or PDF invoicing, to managing claims against individual warranties, and reporting on the performance of individual dealerships.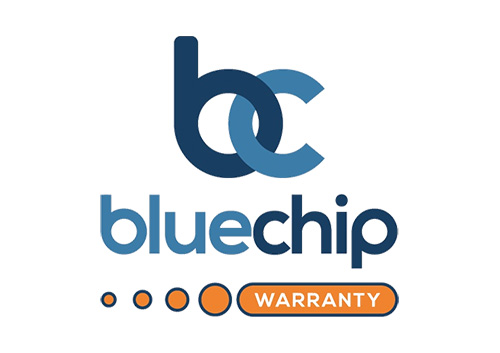 Zu3D Animation Software
Desktop application for Windows & macOs iOS app for iPads
Fully featured desktop and iPad stop-motion animation app used by thousands of schools and tens of thousands of individuals to create animated films across the world.
Powerful animation software with image & video capture from webcam, video editor, timeline, add and edit sound effects and music, titles, credits, speech bubbles, unlimited layers of video and sound, rig removal, automatic frame capture, green screening, drawing tools, selection, video import, export to MP4, direct upload to YouTube and Zu3D website, and much more.
CRM, licence management and helpdesk
Web application and database
A integrated system to provide all the backoffice operations for Zu3D Animation Software.
Includes integrated CRM, licence management system & helpdesk and renewals system.
Facilitates automatic renewals, emailing and generation of Zu3D licences and installation details across the three supported platforms.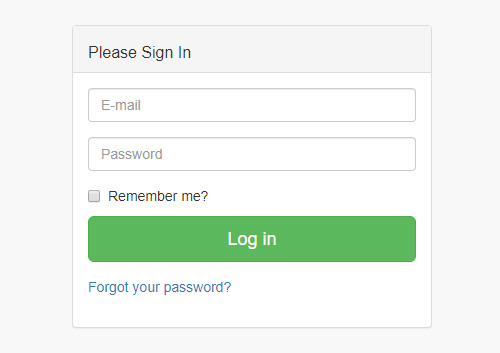 Zu3D Online Film Gallery
Think moderated YouTube for animated films created and submitted by children.
Users can upload their films directly from Zu3D on PC, Mac or iPad, or via the website itself, films are converted if required and held ready to be moderated. Once moderated they appear in the online movie gallery where users can then leave comments and reviews on each other's work, all of which are moderated.
Now contains thousands of films submitted by users.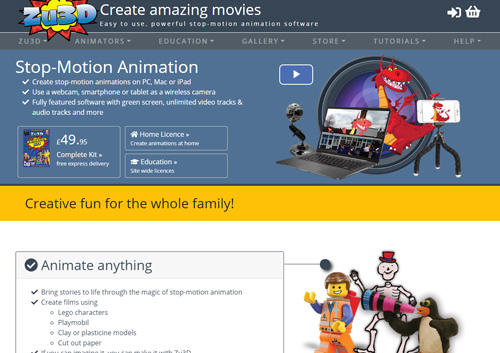 Sawmill Estimate System
Windows desktop application and database
A complete estimation system for a large sawmill, used by sales and office staff.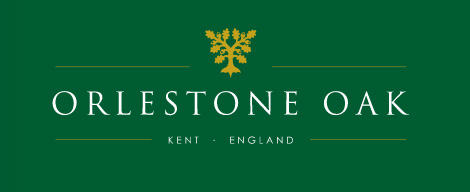 Zu3D Remote Camera App
iOS and iPad app
A small android app allows users to stream images from the devices camera directly to Zu3D on a Windows PC or Mac.
Also allows for video or image files on the device to be sent directly to Zu3D on a PC or Mac.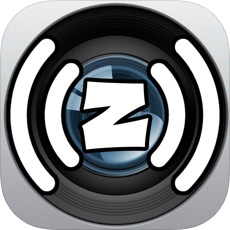 School Reporting System
Web application and database
A web application for a school report system, allowed school staff to write and print pupil reports.